Smart hotel guest room control systems
Connected in room devices for convenience, efficiency and cost savings
Put the power back in the hands of your guests with mobile and tablet integrated room controls. Not only are mobile-connected room controls safer and more convenient for your guests, they also deliver effortless energy management for your business.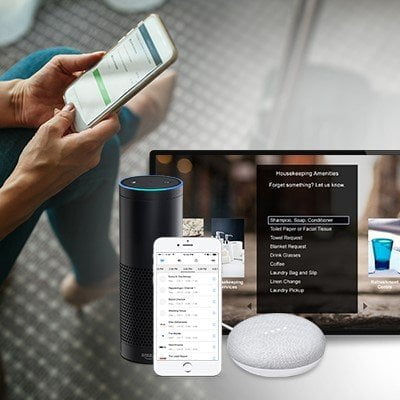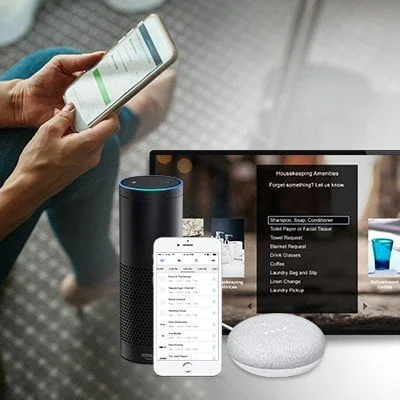 More Info
Personalize each device with a custom welcome, favorites, loyalty status & more.

Enable in-room purchases, folio review, checkout & automatic disconnection of personal information
Deliver custom content for wedding parties, conferences, corporate blocks & more
More Info
Convenience for guests, effortless energy management for hotels
Thermostat
Lighting
Drapes / blinds / window shades
Do not disturb / make up room
TV power saver mode
Door locks
More Info
Consolidate the guest experience in the room with seamless control of multiple systems during the entirety of their stay, and increase loyalty and mobile app usage on the go.
Available on guest device or hotel-provided tablet, or as embedded features / API for your app.
More Info
Convenience for guests, effortless energy management for hotels
• Thermostat
• Lighting
• Drapes / blinds / window shades
• Do not disturb / make up room
• TV power saver mode
• Door locks